$39.00
$64.00
Sale

• Save
Save

39%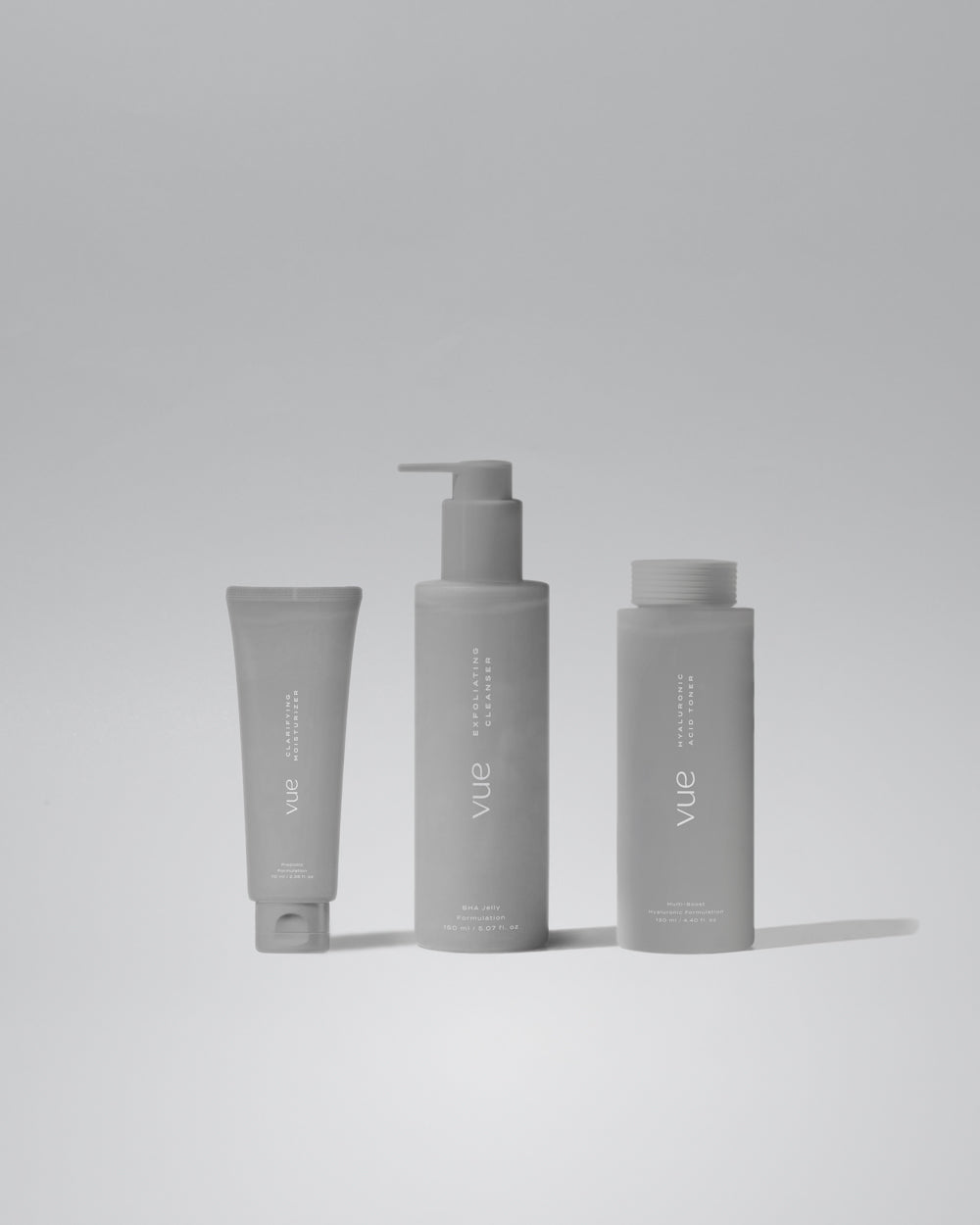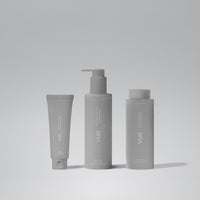 $39.00
$64.00
Sale

• Save
Save

39%

60-Day Money-Back Guarantee

Dermatologist Approved

Backed By Science
Clearer skin in three steps.
Great skin is all about routine and the Clear Skin Collection is the ultimate scientifically-proven key to achieving clearer-looking skin. The 3-step system works synergistically to help gently cleanse, exfoliate, and nourish your skin, leaving it feeling and looking revitalized and more youthful. skin.
How does it work?
Cleanse, tone, and hydrate the skin with a dermatologist-recommended supertrio. Vue's Clear Skin Collection combines science and nature for a 3-step system that helps revealing healthier, smoother-looking
How to use
Begin by gently cleansing your face with our Clear Skin Cleanser to remove dirt and impurities.
Follow with our Toner to help rebalance your skin's pH levels.
Finish with our Moisturizer to hydrate and nourish your skin. Use daily, for optimal results
CONSUMER RESULTS
Survey of 105 consumers after using the Clear Skin Collection for 10 days
95% saw a reduction in breakouts
95% reported a more even skin tone
92% felt their pores were less visible
89% said their pores appeared smaller
87% said their skin had a healthier glow
Proven results
Even out your skin tone
After using our Clear Skin Collection bundle, 95% of consumers reported a more even skin tone. This powerful combination of cleanser, toner, and moisturiser is designed to help promote clear, healthy-looking skin with a more balanced and clear complexion.
Got questions? We've got answers
Yes, the bundle is formulated to work for all skin types. Our products are dermatologist-recommended and designed to provide gentle yet effective cleansing, toning, and moisturizing for clear and healthy-looking skin.
Our Clear Skin Collection bundle is formulated with powerful and gentle ingredients that work together to cleanse, hydrate, and exfoliate the skin.
Our cleanser provides gentle exfoliation, while our toner helps to reduce pore size and our moisturizer hydrates without leaving a greasy residue. These combined efforts lead to improved skin texture and a reduction in acne.
Your skin will feel deeply cleansed, balanced, and hydrated. With the powerful combination of our cleanser, toner, and moisturizer, your pores will be clear and refined, and your skin will be left feeling smooth, soft, and refreshed.
Say goodbye to dull, uneven skin and hello to a brighter, more radiant complexion.